Today is the last full day of Will's World Online Hack. This is the last straight line and it may be a long night for some of our developers! However we are delighted to have seven hacks – maybe eight, I have just heard of a last minute hack – registered for presentation tomorrow at 1pm (GMT) on Google+ Hangout, check the Current Hack page on our wiki for more information.
There were also some very interesting developments today:
Our latest recruit, Tom Salyers from Kings College, joined our daily hangout today, and may provide us with our first collaborative hack. Tom will be working with Kate on the second screen app and provide her with the Shakespeare expertise on the " meaning of the play so far" which she was looking for. They have still a lot to do on this, so Kate's second hack on a visualisation for the most popular quotes may have to take the back seat.
Richard updated us on his progress on his Linked Data hack and the issue he encountered with ambiguous annotation. For example, the Library of Congress only has one single record for "Katherine" while this is the name of two different characters: one in Taming of the shrew and the other in Love's labour's lost. He has also updated the current hack page with his latest results.
The services data, that is other online sources of Shakespeare related content, has finally been released – better late than never!
Neil also confirmed that an error reported earlier in the day about access to the XML file for Much Ado About Nothing has been fixed.
View the video for this last daily check-in session: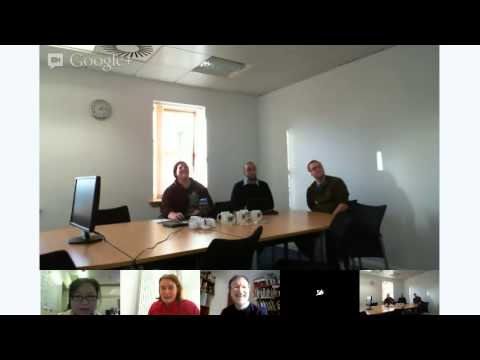 Last but not least
Last day, last hack (based on the Asimov commentary on Macbeth), last participant, last data…
The last judge on our panel has been confirmed as Dominic Oldman for the British Museum.
The last prize! The Royal Shakespeare Company will be giving away a Shakespeare goodie bag to the winners in addition to the Will's World prizes.
We are very much looking forward to the presentation of the wonderful hacks of which we have been lucky enough to witness and discuss the devlopment.
Good luck to all the hacks and thank you all for taking part!